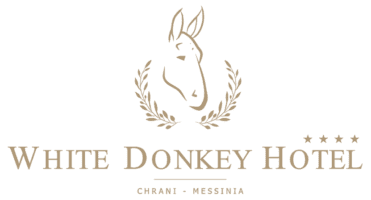 01
Dining
Simply flavors, fresh local Peloponnese vegetables, herbs from our own garden, fresh own virgin olive oil, all ingredients professionally prepared by our chef. A la carte menu available all day long, if you just decide to stay all day at the pool with best barman knowledge drinks experience.
Ειδικές περιστάσεις
This must be your unforgettable period of time, allow us to plan your wedding, birthday, cocktail party, family celebration or even your company incentives. We are professionals with more than 20 years of experience in planning special occasion events. Do not hesitate and ask us to make a proposal for you. Nobody knows the local area better than we do.
Lifestyle
Outdoor fitness area at the hotel, garden with more than 3,000 plants, golf (25 km) , mountain biking, sailing, 5 different beaches under the hotel, ancient times monuments, rent a car, just all you wish for your perfect, but different personalized holidays. Also you can find our own E-BIKE rental fleet, just enjoy the mountains.
Concierge services for all our guests
Customized and individual approach to all our guests, this is the main goal of our team at White Donkey Hotel. After your arrival and a quick check in, you will have the possibility to meet with our concierge team representative on a private meeting only for you and to plan your holidays in Messinia in details.
01
Πολυτελείς άνετες σουίτες
02
Πολυάριθμες υπηρεσίες για την άνεσή σας
03
Μεγάλη πισίνα με jets νερού & ξαπλώστρες